How it works
Simple and fast - inside and out.
1 step
Submit your order via the form
Fill out a quick online form with relevant info regarding your assignment: type, subject, deadline, etc. Make sure to provide accurate information.
Not only the quality of your order but also its price depends on correct answers.

The cost will be calculated automatically after you check every field of the form and add instructions.
Lastly, consider boosting your order with extra services, like a plagiarism report. Make a secure checkout. Done!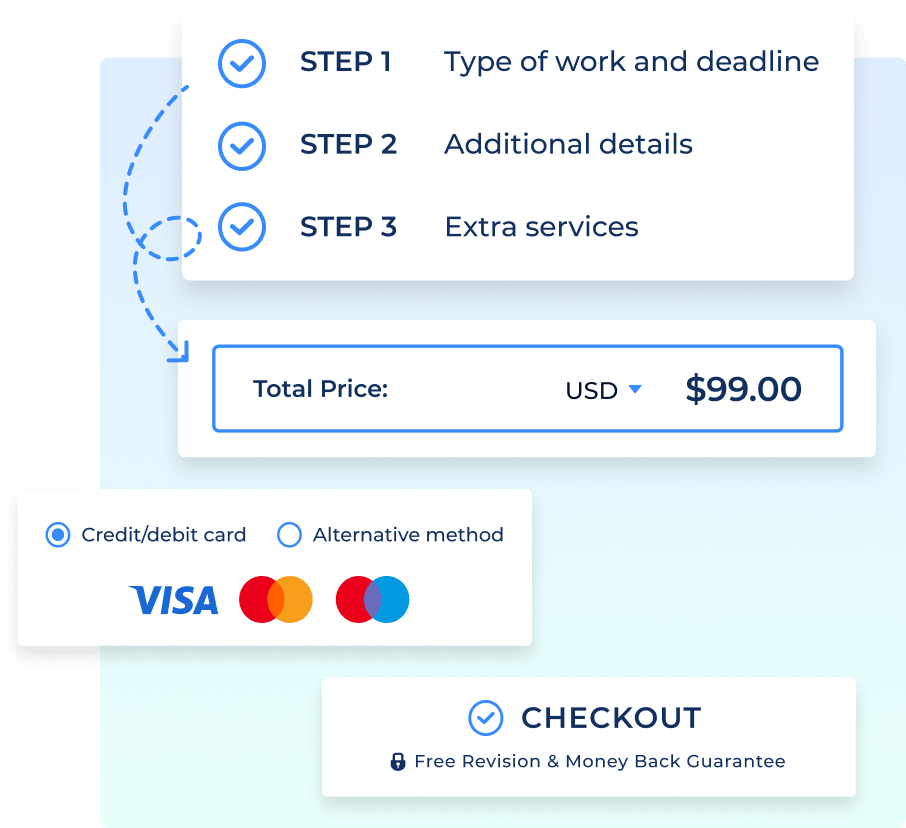 2 step
Access your private account
After the payment, you will get secure access to your private customer area. We also send login details to your email, so there are no chances to miss them.

What features does your account offer?
This is a special space that links both experts and managers with customers. A simple and secure communication channel for us to stay in touch.
Note that the system creates an account for you and generates login details by default. You can change your login and password after signing in to the account.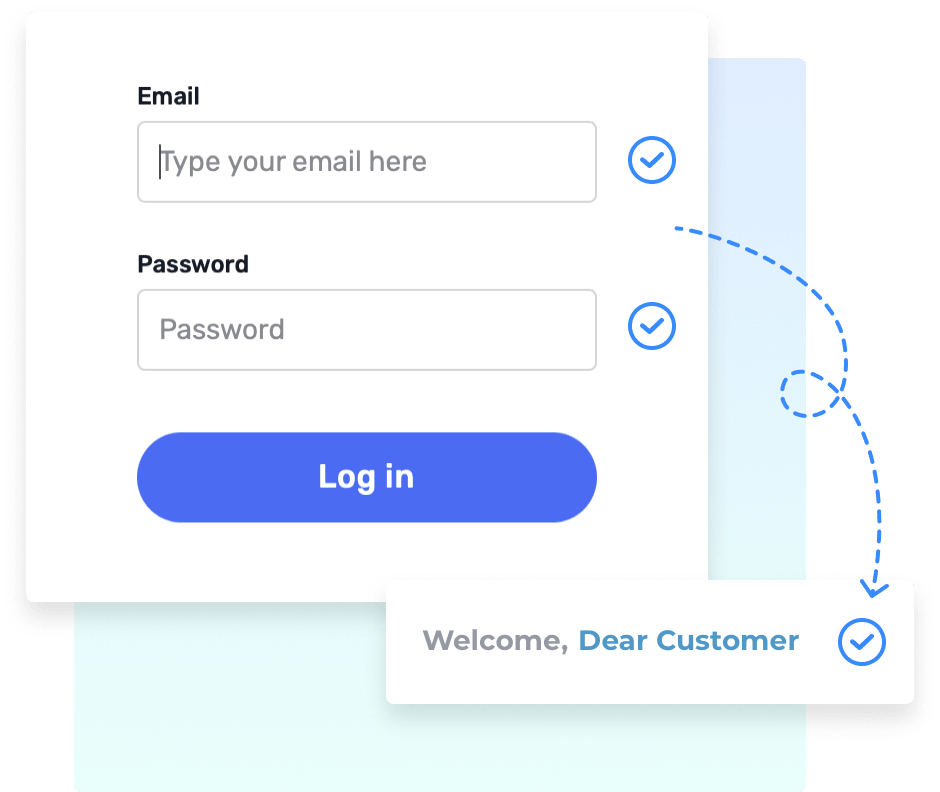 3 step
Follow the progress and chat
Give us a moment to process your order and assign the best available expert to work on it. Meanwhile, examine your private dashboard and its cool features.

You can supervise the order's progress from the beginning until it hits your download box. A free chat with support and expert is also available at any time.

Ask questions, get rid of bothers, make necessary changes. It is easy to manage the flow of your order each step of the way and ensure the doc will meet your requirements and expectation perfectly.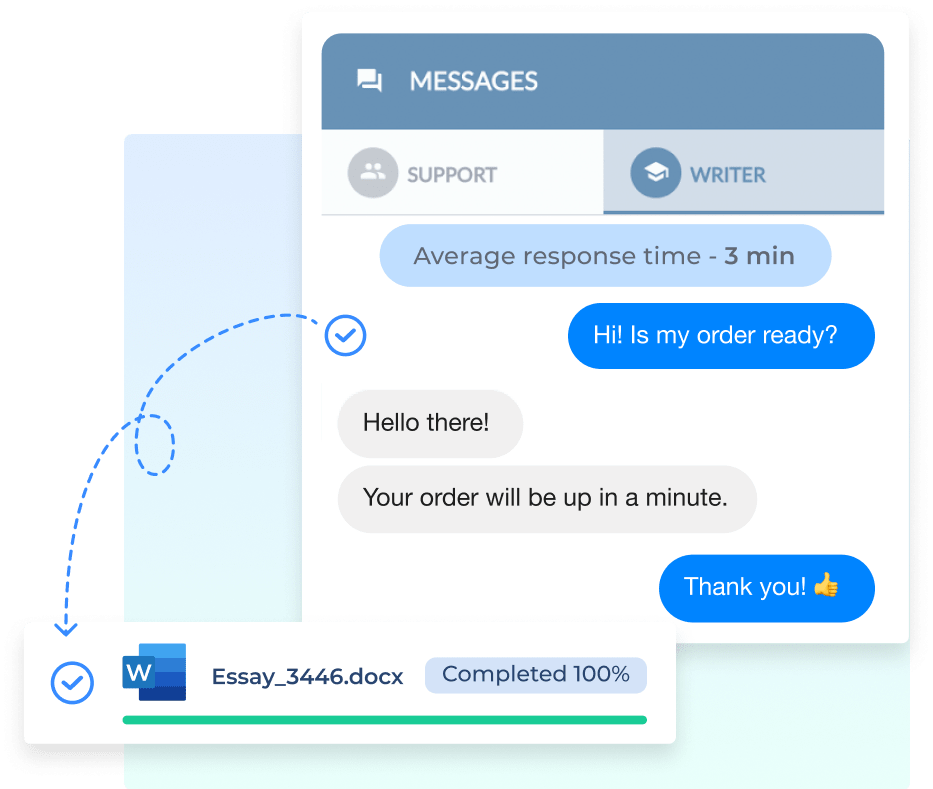 4 step
Review the final document
It is time to judge the result. With a deadline approaching, wait for an email alert on the order's completion. Log in to your account to access the file.

Don't want to download the doc from our system? Then send it to your email. Check the text and evaluate the overall quality. If your order requires revisions, request free alterations without second thinking.

Happy with the result? We are happy to be of service! Please leave your feedback and rate the expert so you can work with the same helper the next time.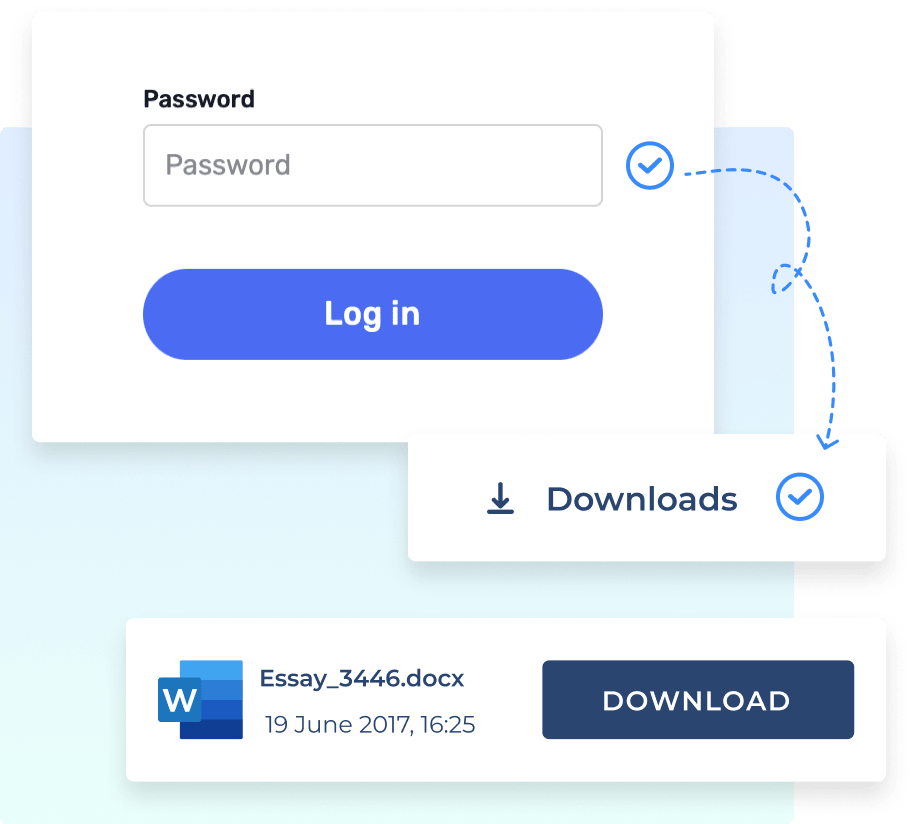 Our samples
Available for your reference needs only!