Code of ethics
ExpertGenie stands for honesty and integrity of services. We aim to provide quality online assistance in accordance with the law and Fair Use policy. This Code of Ethics guides customers to avoid unethical and forbidden academic and business integrity activities, intellectual property rights violations, and impersonation.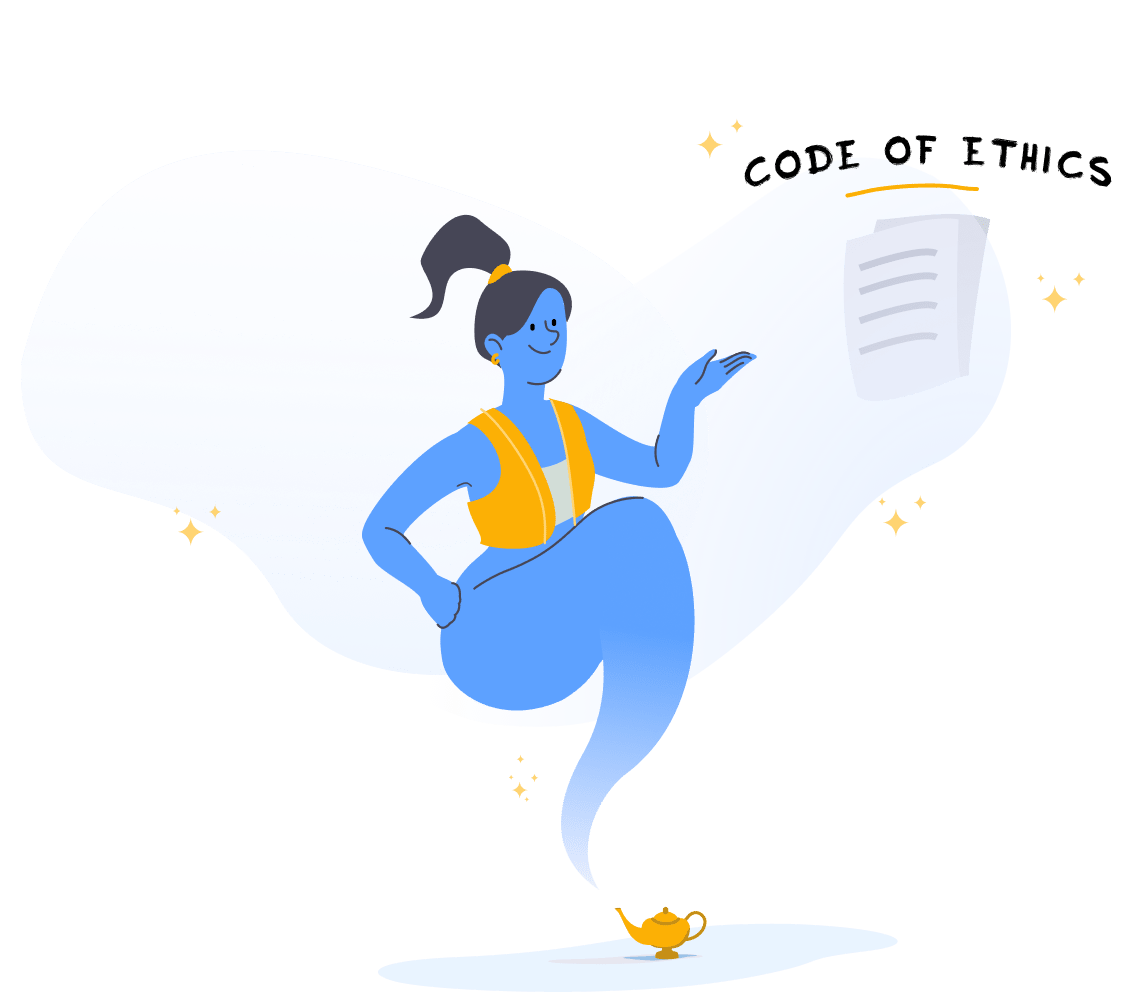 Prohibited activities
Copyright violation
It is strictly forbidden to infringe on the rights of others by copying intellectual property and passing it under false authorship.
Academic cheating
It is strictly forbidden to cheat and violate academic integrity by passing off any written materials provided by third parties as your own.
Illegal practice
It is strictly forbidden to engage our team members or writers in any kind of illegal activity that violates business integrity or facilitates fraud.
False personation
It is strictly forbidden to pass oneself off as someone else by getting assistance here under a false identity for whatever purpose.
Our services assist in enhancing one's knowledge while promoting honesty and integrity. The following behavior will result in an account ban after careful investigation:
Claiming authorship or ownership of the materials provided by our team.
Submitting the materials obtained on our website for academic credit.
Distributing received products for sale purposes and involving third parties in the purchase.
Adopting somebody else's identity.
Want to report a violation?
If you witnessed a case of ethics code abuse, please report the violation using the form below.